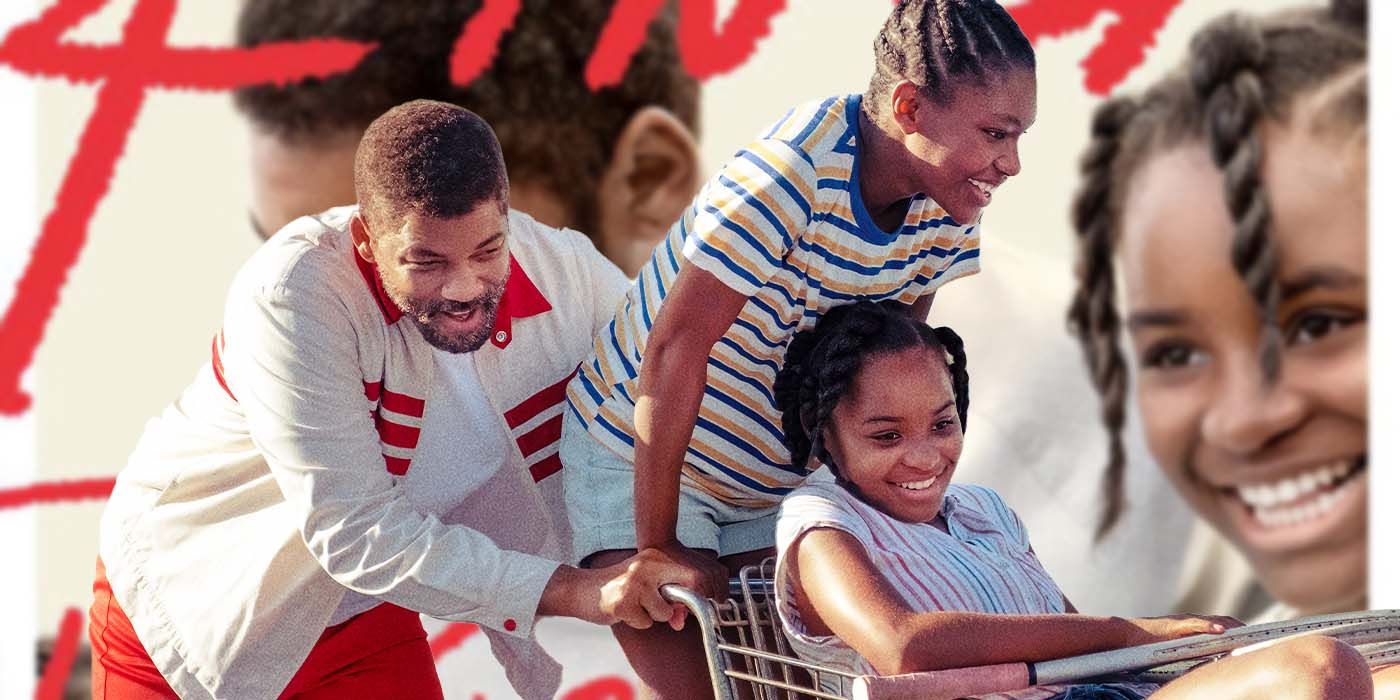 In a new poster for the upcoming biopic King Richard, Will Smith is in the spotlight as Richard Williams, the father of tennis superstars Venus and Serena Williams. The Hollywood legend, 53, is set to play the loving father turned tennis coach who raised his two daughters to become World champions from a very young age. In a long and dedicated career, Richard Williams' daughters went on to win a combined 150 titles under his leadership, including Wimbledon, US Open, and even Olympic Gold Medals. King Richard is set to follow Mr. Williams as he aspires and succeeds in turning the two sisters from Compton-born novices to world-famous athletes.
The 2021 film will star Smith in the title role, with reports suggesting he was paid at least 40 million dollars, alongside supporting cast members including The Punisher star Jon Bernthal and American Horror Story's Dylan McDermott. Directed by Reinaldo Marcus Green, King Richard is set to have quite a bit of awards buzz around it, as many inspirational biopics often do. Green reunites with lead actor Will Smith, having directed the 2018 Netflix documentary series Amend: The Fight For America, which Smith hosted. As well as Amend, Green also directed three episodes of the popular British crime series Top Boy, and his feature film debut Monsters and Men starred John David Washington and was received well by critics in 2019.
In the Empire exclusive poster, seen below, Smith takes center stage as the lead role, closely embracing his two daughters Venus and Serena (played by young actresses Saniyya Sidney and Demi Singleton). The poster highlights both the loving-family dynamic and the importance of coaching, with Venus seen holding her tennis racket. The tagline reads "Venus, Serena and a plan for greatness," outlining the movie's focus on the Williams family's aspired, planned, and achieved success.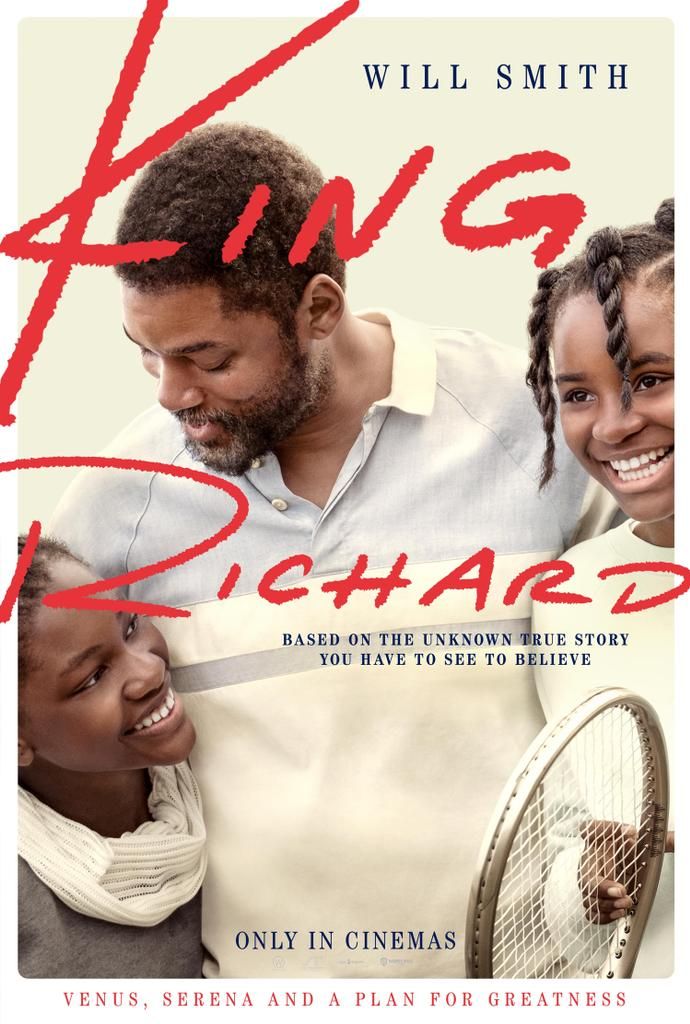 The film is set to be an accurate and personal account of the life of the tennis star sisters, with both Serena and Venus Williams listed as executive producers on the picture. Alongside them, Smith's wife and fellow acting star Jada Pinkett-Smith and Will Smith himself, who also doubles up as a producer. The whole project, like the story it's telling, is a close-knit family affair. The emotionally charged plot is sure to be compelling viewing in this busy Fall season for cinema audiences, who will be eager to know the truth about the lesser-known hero that is Richard Williams.
Set to be released in cinemas across the world this November, as well as streaming on HBO Max in the US, King Richard is a much-anticipated drama, with award nominations almost certainly on the cards. For critics and enthusiasts, the film is set to premiere at festivals later this month, first opening at BFI London Film Festival in the UK on October 15th, then later at Chicago International Festival on October 24th.
Source: Empire