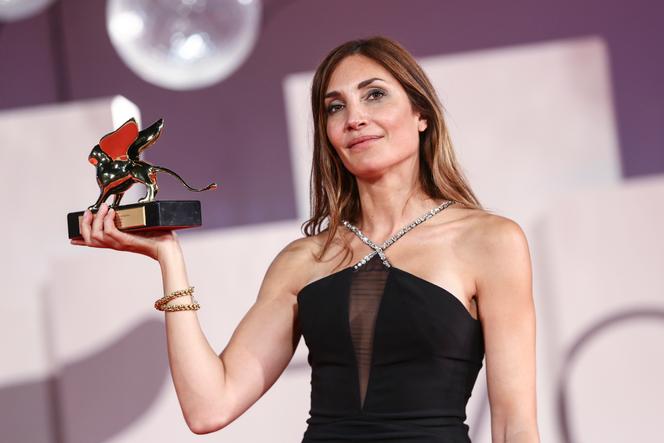 La réalisatrice française Audrey Diwan a reçu, samedi 11 septembre, le Lion d'or de la Mostra de Venise pour L'Evénement, un film cru, intimiste et féministe sur une jeune femme qui avorte clandestinement. Cette récompense lui a été décernée à l'unanimité par le jury présidé par le réalisateur sud-coréen Bong Joon-ho (Parasite).
« Malheureusement quand vous travaillez sur l'avortement vous êtes toujours dans l'actualité », a déclaré en recevant son prix Audrey Diwan, 41 ans, qui succède à la Sino-Américaine Chloé Zhao, sacrée l'an dernier pour Nomadland. « J'ai fait ce film avec colère et désir, je l'ai fait avec mon ventre, avec mes tripes avec mon cœur », a-t-elle ajouté. « Je voulais que ce soit une expérience », un « voyage dans la peau de cette jeune femme ».
#BiennaleCinema2021 #Venezia78
Leone d'Oro per il miglior film / Golden Lion for Best Film:
L'ÉVÉNEMENT di/by Audre… https://t.co/mrJuagFgNt
L'Evénement, adapté du récit autobiographique éponyme de la romancière Annie Ernaux, se déroule dans la France des années 1960, avant la légalisation de l'avortement. Il montre le parcours d'une jeune étudiante qui tombe enceinte, interprétée par la Franco-Roumaine Anamaria Vartolomei, une découverte.
L'Evénement est le deuxième film d'Audrey Diwan, romancière et journaliste française d'origine libanaise, qui a co-signé le scénario de plusieurs films dont Bac Nord ou La French de Cédric Jimenez, avant de passer à la réalisation (Mais vous êtes fous). Elle devient la quatrième réalisatrice à recevoir le prix le plus prestigieux à Venise depuis l'an 2000.
Quatre ans après l'affaire Weinstein et le début du grand examen de conscience du 7e art, l'ouverture très progressive des palmarès les plus prestigieux aux réalisatrices se confirme : en juillet, le Festival de Cannes avait distingué lui aussi une jeune réalisatrice française, Julia Ducournau, Palme d'Or avec l'ovni Titane.
Penélope Cruz reçoit le prix d'interprétation féminine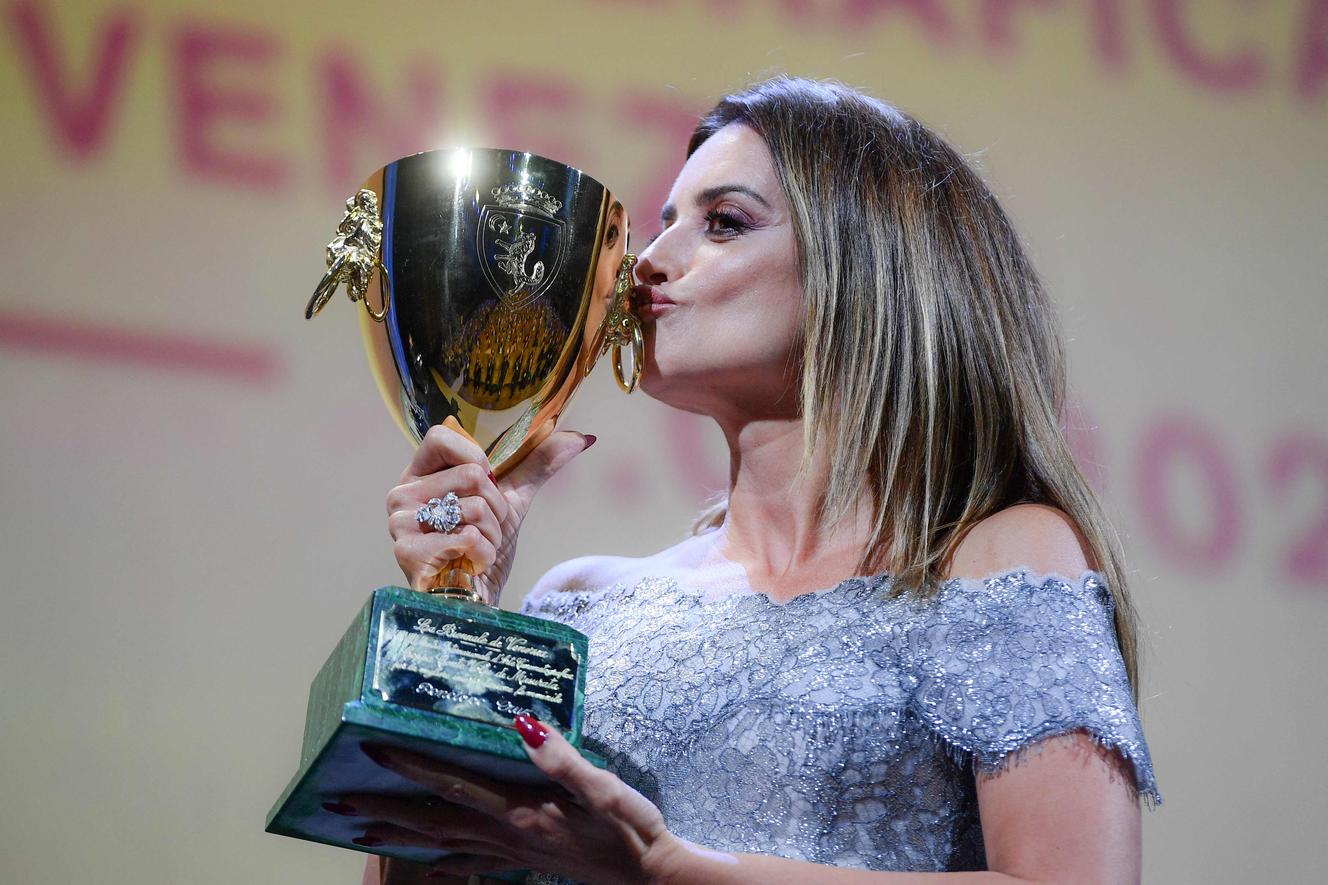 La star espagnole Penélope Cruz a, elle, remporté le prix de la meilleure interprétation féminine pour son rôle dans Mères parallèles, sa nouvelle collaboration avec son compatriote Pedro Almodovar. « Merci Pedro, tu as créé une magie, je t'adore », a réagi l'actrice en recevant son prix. Elle a aussi dédié son prix à Pilar Bardem, la mère de son mari, l'acteur Javier Bardem, décédée en juillet. Almodovar lui avait déjà permis d'être récompensée par le prix d'interprétation à Cannes pour Volver.
Film qui a ouvert la 78e Mostra, Mères parallèles est construit sur le parcours croisé de deux mères célibataires (Penélope Cruz et Milena Smit) qui accouchent le même jour dans la même maternité. Penélope Cruz incarne une photographe quadragénaire qui tombe enceinte d'un ami archéologue et marié, qui lui a promis de l'aider à retrouver la sépulture de son arrière-grand-père, disparu aux débuts de la guerre civile espagnole.
John Arcilla remporte le prix d'interprétation masculine
L'acteur philippin John Arcilla, star dans son pays, a remporté le prix d'interprétation masculine. « Mille grazie, mille grazie », a-t-il réagi en italien. « Je suis l'acteur le plus heureux du monde ce soir, car je sais que nous venons de différents pays, de différentes cultures, mais ce soir nous nous comprenons tous grâce au cinéma », a-t-il ajouté.
L'acteur est récompensé pour son rôle de journaliste confronté aux « fake news » et à la corruption dans On the Job 2 : The Missing 8, un film fleuve d'Erik Matti de trois heures et demie. Bien que présenté en tant que long-métrage en compétition à Venise, le film sera découpé en une mini-série pour la chaîne de télévision américaine HBO.
John Arcilla incarne un présentateur de radio soutenant sans états d'âme les autorités locales et nationales, qui doit peu à peu réviser son positionnement face à une série d'assassinats touchant des collègues et des proches.
Ce film est une suite de On the Job (2013), toujours du réalisateur Erik Matti, qui avait remporté un immense succès aux Philippines en racontant comment le gouvernement avait utilisé des détenus pour commettre des assassinats.
Voici les vainqueurs des autres prix décernés :
Lion d'argent – Grand Prix du jury : La Main de Dieu, de Paolo Sorrentino
Lion d'argent – Prix de la meilleure réalisation : La Pouvoir du chien, de Jane Campion
Prix Marcello Mastroianni du meilleur espoir masculin ou féminin : Filippo Scotti, pour son rôle dans La Main de Dieu, de Paolo Sorrentino
Prix spécial du jury : Il Buco, de Michelangelo Frammartino
Prix du meilleur scénario : Maggie Gyllenhaal, pour The Lost Daughter